Perforated Metal Styles
Perforated Materials:
Perforated Metal Products
Technical Terms:
Other Sheet Metals
Processing Machines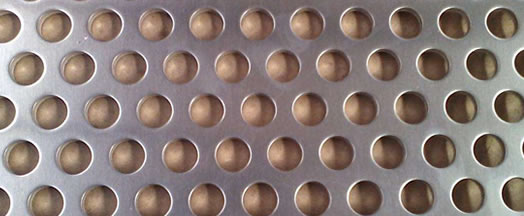 Perforated Grills
Our perforated metal grills allow the required airflow to vital engine components while fitting to the exterior surface. Perforated metal is not only used on the exterior, but when used internally, can save weight while retaining the required strength for various components. It also helps reduce unwanted noise.
Specify the following when order:
Materials;
Hole pattern;
Open area;
Strength;
Hole size and thickness.