Perforated Metal Styles
Perforated Materials:
Perforated Metal Products
Technical Terms:
Other Sheet Metals
Processing Machines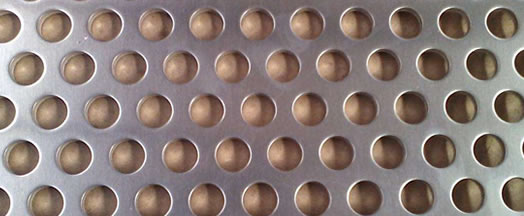 Perforated Stainless Steel Milling Screen
Hengda supplies perforated Stainless Steel Screen, metal screen parts for milling plant used as hammer mill strainers. It is widely used for various rice mills for rural and urban areas, farm, grain depot and rice markets for producing high quality polished rice and grains.
Product Features:
The ss milling screen sieves offer precise slot opening and fine filtration;
The stainless steel material 302 and 304 applied offers excellent corrosion resistance and durable uses;
Non-deforming to cause bad milling;
No-clogging to cause detaining of flour or grains in the machine;
Easy cleaning and replacement of the parts.
The Rice and Grain Comprehensive Milling Plants with Perforated Mill Screens Have the Following Benefits:
1.Perfect technological flow and complete devices for cleaning, de-stone, magnets, hulling, paddy separator, thickness grading, rice milling, white rice grading, polishing, color sorting, length selection, automatic measurement and package.
2. High automation degree and continuous automatic operation from the paddy leaving deposit to finished rice packing.
3. Perfect bran collection and dust removal system results in a clean operational environment.
4. Various matching specifications and meeting the requirements of different users.
Main technical parameters of the Milling Machines:
| | | | |
| --- | --- | --- | --- |
| Type | Output (Kg/h) | Power (Kw) | Notes |
| HD88 | 1300-1700 | 88 | Output 30 MT/day |
| HD135 | 1800-2200 | 135 | Output 50 MT/day |
| HD220 | 2800-3500 | 220 | Output 80 MT/day |
| HD275 | 3500-5000 | 275 | Output 100 MT/day |
| HD360 | 5500-6500 | 360 | Output 150 MT/day |
| HD485 | 7500-8500 | 485 | Output 200 MT/day |
| HD756 | 12500-13500 | 756 | Output 300 MT/day |
| HD1050 | 16500-17500 | 1050 | Output 400 MT/day |
| HD1350 | 22000-25000 | 1350 | Output 600 MT/day |