Perforated Metal Styles
Perforated Materials:
Perforated Metal Products
Technical Terms:
Other Sheet Metals
Processing Machines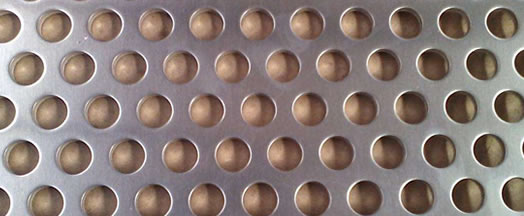 Perforated Louvers
We can supply various perforated louvers in either mild steel, stainless and aluminium with various dimensions depending on both the application and architectural needs.
Perforated louvers are generally used in doors to permit the movement of air from one area to another. Louvers offered by Dezhou Perforated Metal Factory has an average twenty percent open area.
Perforated louvers sheets are used in many applications ranging from locker doors to air ventilation grilles.
Perforated Metal Sheet Louvers
Louvered sheets and panels for duct.
Perforations: Square, round, slot, capsule.
Perforated Metal Sheets
Stainless steel louver perforated sheets of 14"X12" or 14"X10", for dustbin manufacturing
Louvered Sheet Metal
Perforated sheet metal with louver design
Open area about 80%
9-1/2" x 1-3/4" centered on 11-1/2" x 3-3/4"
Spacing between louvers about 3/4"
Surface: Powder coated steel

Mild Steel Sheet Louvers

Perforation type: Slot
Material: Mild steel powder coated finish
16 Gauge Mild Steel Metal Louver Sheet Drawing
Perforated Steel Louvers
Plain steel perforated louvers
3'-0" wide x 8'-0" high
5'-0" wide x 8'-0" high
Aluminium Louver

Raised hexagonal panels in alu
Circular Hole Metal Sheet Perforated Louvers
Louvers plate
Perforated metal material: stainless steel 316
Plate thickness: 2 mm
Perforation as per attached file
MS Louver Plate
Louvered plate, 12 -14 gauge
Material: Mild steel
Louvered area 14x14" , in 3 rows of 4" louvers, 13 louvers each row
Sheet size 17x17"
Perforated Louvers
Perforated louvers in stainless steel or aluminium
For auto / cars vents

Louvered Channels and More Designs: