Perforated Metal Styles
Perforated Materials:
Perforated Metal Products
Technical Terms:
Other Sheet Metals
Processing Machines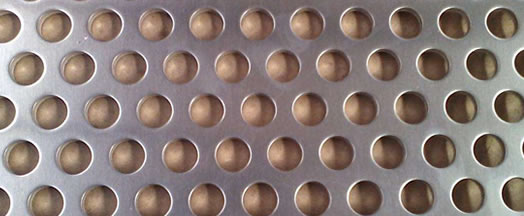 Modular Perforated Steel Shade Screen - Sun Screen Panels
Hengda perforated steel sheet can be used to fabricate sunshade screen for outdoor uses in modern style architectures. Perforated metal sunscreens / sunshades can be an integral part of a building to enhance energy saving and aesthetics looks. Accurate and decorative perforated metal sheet is the ideal material for architectural sun screens and shades with four major benefits: First, perforated sheet enjoys longest work life compared with other building materials; second, it can be fabricated into any shape easily; third, nearly maintenance free; fourth, perforated sheet can be offered in a variety of colors and finishes to suit the building style.

Modular Steel Perforated Sheet for Shade Screens
| | | |
| --- | --- | --- |
| Item No. | Description | Material |
|   | Modular steel sun shades structure |   |
| HD37 | Model 1 - overall size 170x404cm | Steel, Anoidzed, other metals |
| HD38 | Model 1 - overall size 170x374cm | Steel, Anoidzed, other metals |
| HD39 | Model 2 - overall size 190x404cm | Steel, Anoidzed, other metals |
| HD40 | Model 2 - overall size 190x374cm | Steel, Anoidzed, other metals |
| HD41 | Model 3 - overall size 150x404cm | Steel, Anoidzed, other metals |
| HD42 | Model 3 - overall size 150x374cm | Steel, Anoidzed, other metals |
| HD43 | Model 4 - overall size 163x360cm | Steel, Anoidzed, other metals |
Perforated sheet sun shade screen offers the following advantages:•Reduction of energy costs;
•Mitigation of heat and glare from the sun;
•A means for natural light to pass through to illuminate the interior of the building;
•Abatement of noise and wind effects;
•Privacy enhancement;
•Improvement to the aesthetic appearance of the building.
Technical Information of Steel Sheets Perforated for Metal Shades:
Materials: Various, including Stainless steel, carbon steel, brass, aluminum plate or galvanized plate.
Dimension: Modular or Customized
Perforations: Round, square, oblong, diamond, hexagonal, or special shape as customized, mainly listed as following.
Round holes 60 angle staggered center;
Round holes 45 angle staggered center;
Round holes - square centers;
Hexagonal holes;
Square holes - square center pattern;
Square holes - staggered center pattern.
Surface treating: Electro galvanized, anodized, hot dipped galvanized, PVC coated, or anodized.
Features:
1.Can be readily formed
2.Can be painted or polished
3.Easy installation
4.Attractive appearance
5.Wide range of thickness available
6.Largest selection of hole size pattern and configurations
7.Uniform sound abatement
8.Excellent wear life and durable
9.Superior abrasion resistance
10.Accuracy of size
Major Components for Modular Perforated Shade Structures: Tubes, sheets, stiffeners, columns, cylinders, etc.

Mild steel hollow tube:100x50x5mm 3mm
Steel sheets perforated: 3mm thickness. Diamond holes.
Steel stiffeners at intervals: 10x30 mm
Metallic column: 75mm, 15mm thickness fixed in reinforced concrete beam
10x30 mm steel stiffeners at intervals
Handles
Cylinder
Others.