Perforated Metal Styles
Perforated Materials:
Perforated Metal Products
Technical Terms:
Other Sheet Metals
Processing Machines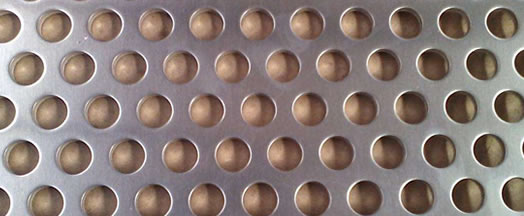 Embossed Sheet Metal
We produce and export decorative embossed aluminum panels.
Standard Size: In sheets 2000 x 1000 mm.
Material: Produced in mild steel, aluminum, stainless steel 302, 304, etc.
Applications: Metallic constructions and industrial uses.
Sheet Thickness: Varied according to patterns of embossing. From 1, 1.5, 2 and 3mm.
Machine embossing perforated plate is ideal for making of slippery resisting platforms and stairs.
Melon seeds pattern plate:(Aluminum and stainless)

Anti Skidding Tread Plates, Material: Stainless Steel, Design: Pattern

Decorative Aluminum Panels:
Crocodile Mouth Chequered Plate:


Raised Embossing Panels in Stainless Steel: