Perforated Metal Styles
Perforated Materials:
Perforated Metal Products
Technical Terms:
Other Sheet Metals
Processing Machines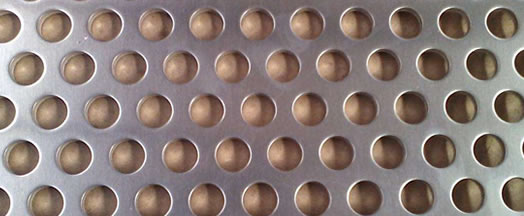 Perforated Metal Definition
Perforated metal is also known as the perforated sheet, stamping plates, perforated screen, made through the metal stamping and sheet metal manufacturing. Sheet metal materials include steel, aluminum, stainless steel, bronze, brass, titanium, aluminum, polyethylene, and so on.
Perforated metal mesh is calculated by weight, can be formed in accordance with the design of various styles, offering filter, natural lighting and noise proof effects.Widely used in automotive components, external decoration, balconies, staircases, windows and doors, roads and other outdoor products, and can be used to ceilings, panels, wall panels, interior walls and other interior decoration.