Perforated Metal Styles
Perforated Materials:
Perforated Metal Products
Technical Terms:
Other Sheet Metals
Processing Machines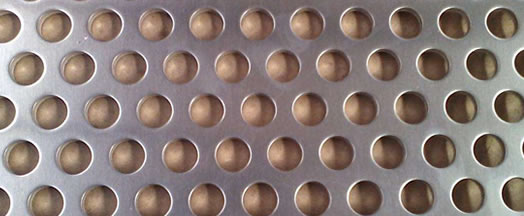 Checker Plate
Chequer plate makes ideal material where a large area needs to be covered, either it i
s on the floor or to protect an area of wall, which could be damaged due to movement of goods i.e. pallet trucks in a warehouse environment and the interior of a truck/van.
Features and Application: Chequer plate or checker plate is both slip-resistant and decorative. We can supply perforated plates to allow drainage, or fabricated step plates or tread plates.
Standard Sizes: We supply chequer plate (checker plate) in sheet thickness from 2mm to 6mm.